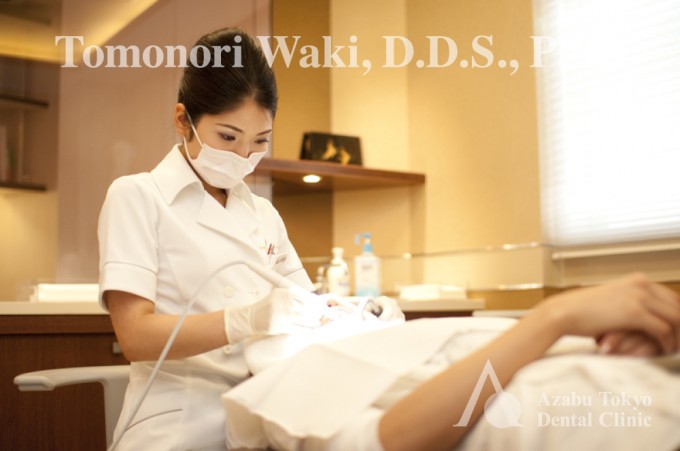 Hello, my name is Fukuda. I am a hygienist at Azabu Tokyo Dental Clinic.
I would like to tell you about the gum massage technique that we provide for our patients.
After each dental cleaning we massage your gums for about 5~10 minutes. Patients have said that the gum massage "is very refreshing" and that it helped them become "very relaxed." Many patients are so relaxed by the procedure that they have even lightly dozed off during the massage.
Gum massage effects include….
① Increasing metabolism by promoting blood circulation
→Supplies oxygen and nutrients to the capillaries inside the gums
② Promoting salivation
→Prevents xerostomia, improves the self-cleansing action
③ Relaxation, Anti-aging
→Stretching your facial muscles helps to lift-up your face and to prevent wrinkles.
Gum massage not only assists in preventing periodontal disease, but also helps anti-aging!
Aiko Fukuda, Dental Hygienist
Azabu Tokyo Dental Clinic
Tooth Whitening Coordinator, Japan Academy of Esthetic Dentistry
Member, Japan Society of Periodontology
www.azabutokyodc.jp/en/
www.facebook.com/azabutokyodc.jp
We offer our services in English.
English Speaking Dentist, Dental Check Up, Teeth Cleaning, Dental Care
Everything we do is so our patients can enjoy a happy, healthy life.
For appointment & inquiry info@azabutokyodc.jp

Contact
Please feel free to contact us,
8:30AM〜5:30 PM
03-5422-7518