Everything we do is so our patients can enjoy a happy, healthy life.

If you would like more advanced treatment, we will perform a detailed examination. We will prepare our recommendation for treatments and provide you with a realistic cost estimate. Once we have set up and explained your treatment plan, we will begin your treatment.
The following treatments are highly advanced, and as such are not covered by Japanese national health insurance.
Azabu Tokyo Dental Clinic provides our patients with dental restoration, prosthetics, implants and esthetic care.
On your first visit, we will ask about your specific requests and needs. After that we will take an x-ray and perform an oral examination. The doctor will then offer a consultation explaining your diagnosis and oral condition.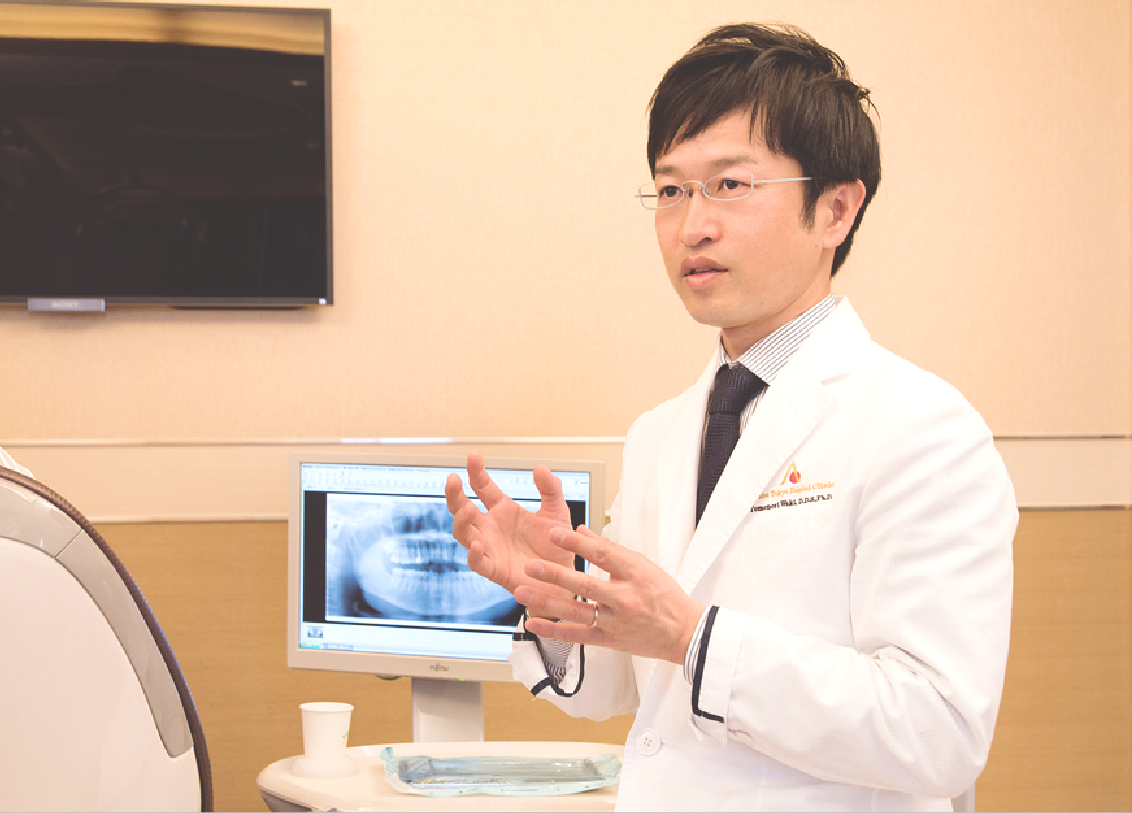 STEP1
Consultation
Oral and X-ray Examination
Consultation explaining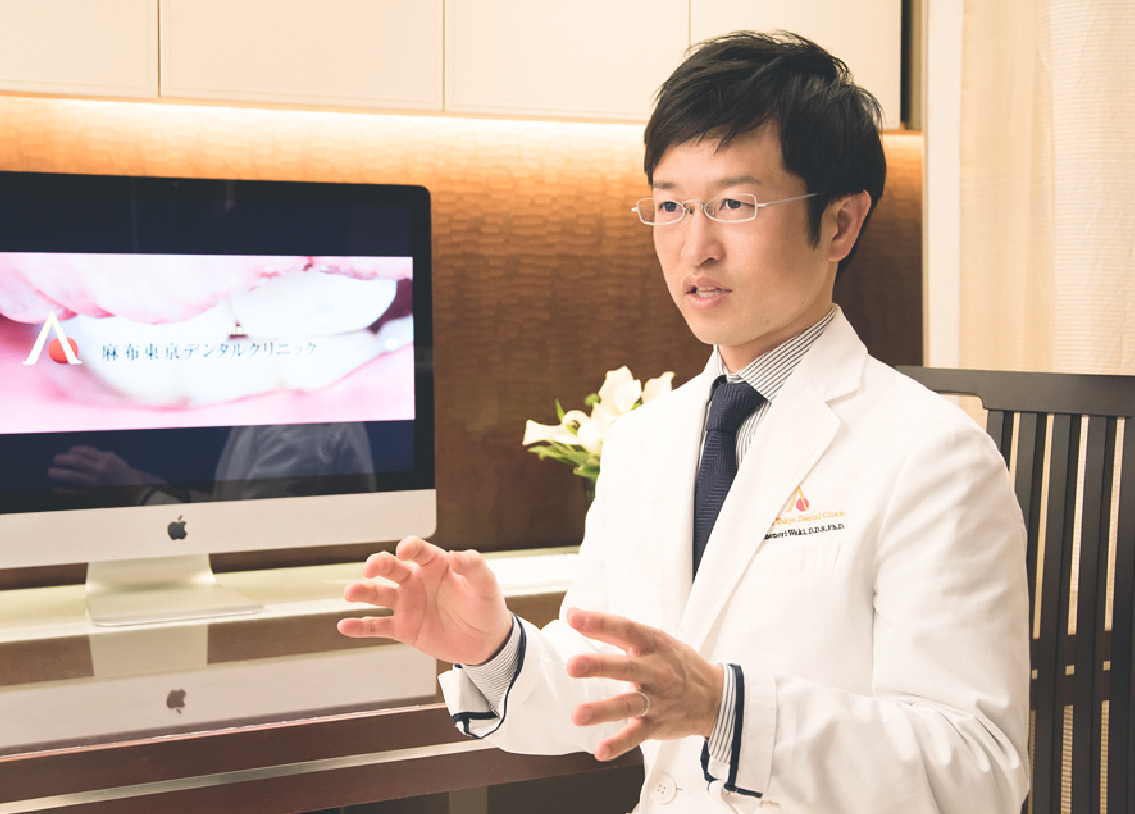 STEP2
Detailed examination
(in case you would like more advanced treatment)
Medical examination items
Examination and diagnosis of facial muscles, eyes-mouth-ears relations, face-mouth relations, position of jaw, lips-teeth relations, oral condition, occlusion of teeth, periodontal check and condition of each tooth.
Importance of detailed examination
Importance of detailed examination
We all have different facial characteristics and oral conditions. After a detailed examination, we will develop a treatment plan and will provide you the most appropriate advanced treatment.
Treatment Plan Consultation
1, Explaining your diagnostic results
2, Proposing your treatment plans
3, Consulting you about your treatment options
4, Explaining treatment fee estimate

Detailed Examination 1.5 hours, ¥20,000 + tax
Diagnosis and Treatment Plan Consultation 2 hours, ¥10,000 + tax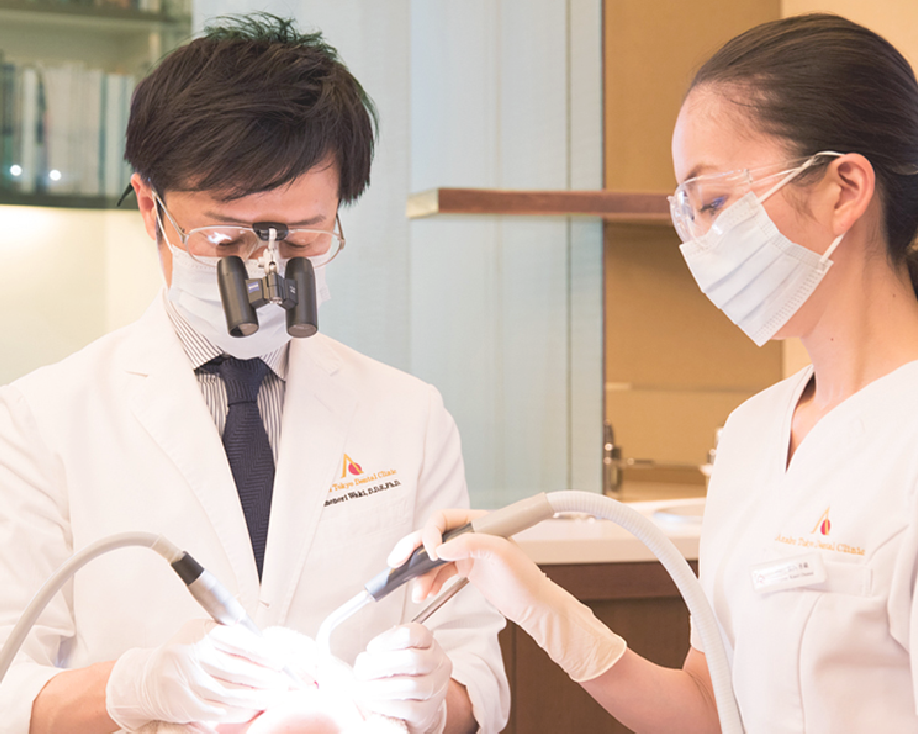 STEP3
Starting your treatment
Let's recover your oral health together.
Finishing your treatment.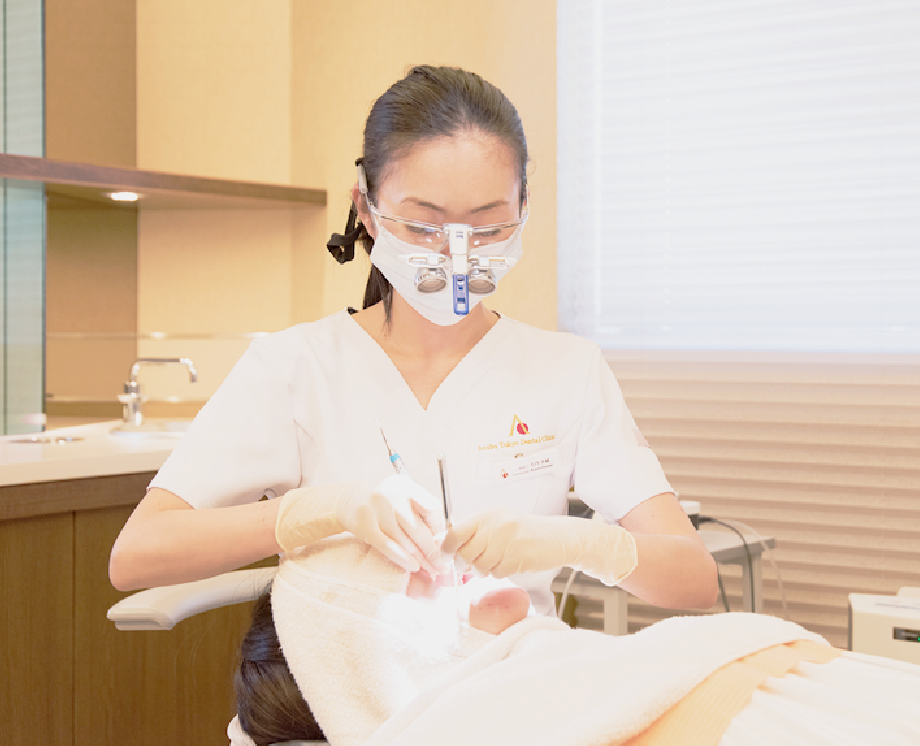 STEP4
Our professional aftercare advice and check-up
We will support you in maintaining the best oral condition possible.
Contact
Please feel free to contact us,
8:30AM〜5:30 PM
03-5422-7518