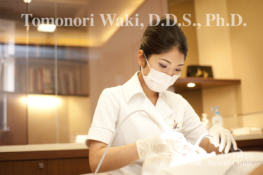 What are patients thinking during treatment?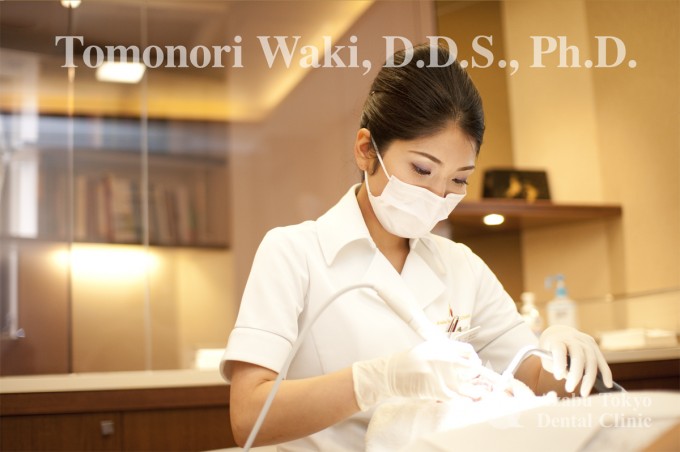 Hello, this is Fukuda the dental hygienist at Azabu Tokyo Dental Clinic.
When I was walking the street on my way to our clinic in Azabu, I realized my dream. When I was young, one of my dreams was to work in a quiet and pleasant area like Hiroo, and now that dream has come true.
A few days ago, one of our patients who had a dental cleaning from me said, "You time the water suction perfectly!" Although I was very glad to hear that from my patient, I noticed that it was difficult to tell how they're doing during treatment.
While it is a daily routine for us, for patients it is very important to be able to relax. If hygienists like us don't realize how our patients feel, it would be very hard to provide high-level hospitality.
In the dental office we need to utilize mechanical equipment and tools, and because these tools can sometimes be unsettling for patients, I believe we have to treat our patients with our hearts and our kindness.
I have two more new dreams I would like to realize: One is for our patients to enjoy their treatments at Azabu Tokyo Dental Clinic, and the other is for the clinic to be crowded with lots of my fans.
I am constantly improving my skills so that I can make these dreams come true.
Aiko Fukuda, Dental Hygienist
Tooth Whitening Coordinator, Japan Academy of Esthetic Dentistry
Member, Japan Society of Periodontology
Azabu Tokyo Dental Clinic
Preventive, Implant, and Esthetic Dentistry
Six minutes' walk from Hiroo station
www.azabutokyodc.jp/en/, www.facebook.com/azabutokyodc.jp
We offer our services in English.
English Speaking Dentist, Dental Check Up, Teeth Cleaning, Dental Care
Everything we do is so our patients can enjoy a happy, healthy life.
For appointment & inquiry info@azabutokyodc.jp

Contact
Please feel free to contact us,
8:30AM〜5:30 PM
03-5422-7518