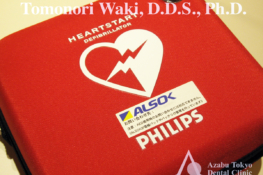 AED (Automated external defibrillator)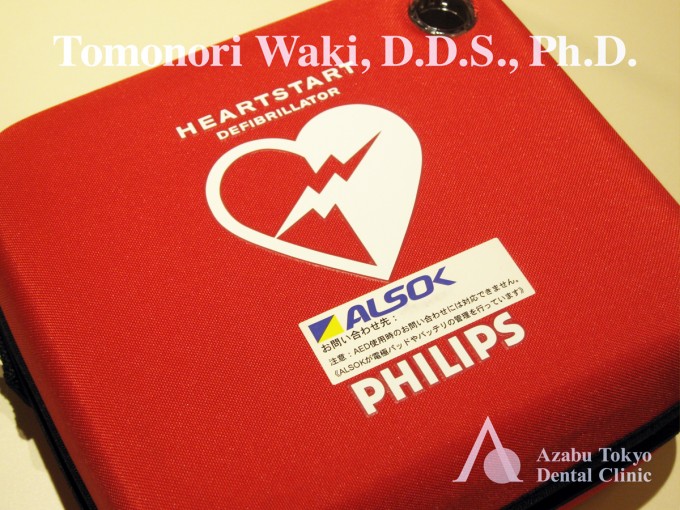 Good morning,
It is very cold in Japan these days, isn't it?
A few days ago, Azabu Tokyo Dental Clinic introduced the AED (Automated external defibrillator). Lately these devices are available in many places such as in airports, at stations or in theaters.
The AED is a medical device contains a super analyzer of the heart rhythm and is designed for safe use.
We are always striving to keep the environment in our clinic as safe and reliable as we possibly can.
Members at Azabu Tokyo Dental Clinic have all received AED training. We're always doing our best for our patients' healthy lives.
Receptionist
Azabu Tokyo Dental Clinic
Preventive, Implant, and Esthetic Dentistry
Minami Azabu Centre 7F, 4-12-25 Minamiazabu,
Minato-ku, Tokyo 106-0047, Japan
Six minutes' walk from Hiroo station
www.azabutokyodc.jp/en/
We offer our services in English.
English Speaking Dentist, Dental Check Up, Teeth Cleaning, Dental Care
Everything we do is so our patients can enjoy a happy, healthy life.
For appointment & inquiry info@azabutokyodc.jp

Contact
Please feel free to contact us,
8:30AM〜5:30 PM
03-5422-7518