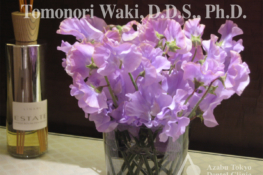 We promise to make you as comfortable as possible.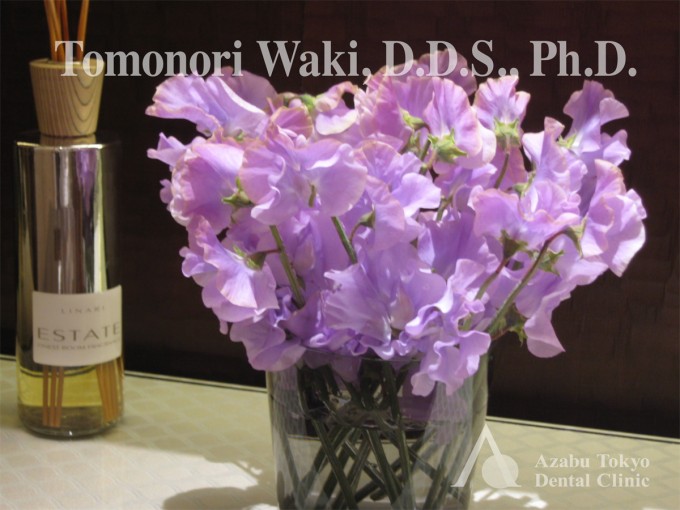 Good morning, this is the receptionist at Azabu Tokyo Dental Clinic.
Are you relaxed at the dentist?
Azabu Tokyo Dental Clinic is always working hard to ensure a relaxing and comfortable experience for all patients.
Today I would like to introduce seasonal flowers that are popular among our patients.
This week we have pink sweet peas and orange tulips.
It is said that the language of the sweet pea flower is blissful pleasure, delicate pleasure and so on.
This tulip is called Orange Princess, which represents perfection among its kind. The language of the Orange Princess flower is fame and perfect love.
These flowers and plants will make your mind and heart rich!
Receptionist
Azabu Tokyo Dental Clinic
Preventive, Implant, and Esthetic Dentistry
Minami Azabu Centre 7F, 4-12-25 Minamiazabu,
Minato-ku, Tokyo 106-0047, Japan
Six minutes' walk from Hiroo station
www.azabutokyodc.jp/en/
We offer our services in English.
English Speaking Dentist, Dental Check Up, Teeth Cleaning, Dental Care
Everything we do is so our patients can enjoy a happy, healthy life.
For appointment & inquiry info@azabutokyodc.jp

Contact
Please feel free to contact us,
8:30AM〜5:30 PM
03-5422-7518