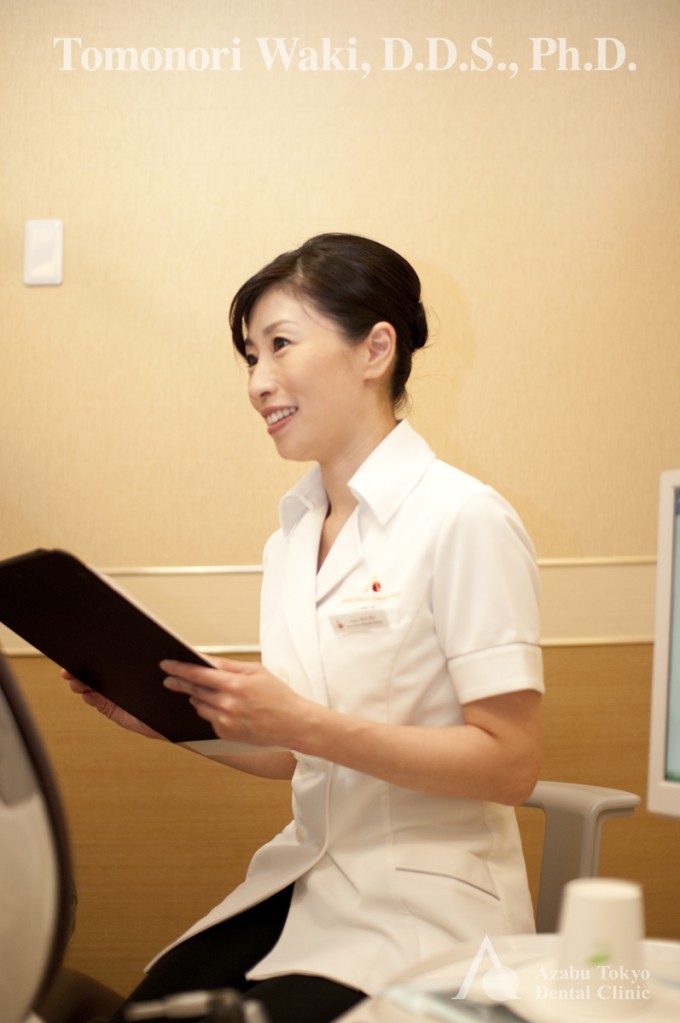 Hello. This is Matsui.
A few days ago I had my wisdom tooth extracted.
Although I had been very worried about having my wisdom tooth extracted, the gums around the tooth were likely to swell and become painful if I didn't do it then.
I was afraid of having my wisdom tooth extracted because it had come through my gums at a bad angle, and some gum tissue was still lying directly over the tooth. I asked Dr. Waki to take a look and to extract it.
I was amazed at his painless anesthetization and at his quick extraction of my wisdom tooth. From the beginning of the procedure through the extraction itself, I was able to relax the entire time with the kindness I received from both Dr. Waki and the hygienist.
If, like in my case, you are afraid of having your wisdom teeth extracted, please come to see our doctor.
Hazuki Matsui, Dental Hygienist
Azabu Tokyo Dental Clinic
Tooth Whitening Coordinator, Japan Academy of Esthetic Dentistry
Member, Japan Academy of Esthetic Dentistry
www.azabutokyodc.jp/en/
www.facebook.com/azabutokyodc.jp
We offer our services in English.
English Speaking Dentist, Dental Check Up, Teeth Cleaning, Dental Care
Everything we do is so our patients can enjoy a happy, healthy life.
For appointment & inquiry info@azabutokyodc.jp

Contact
Please feel free to contact us,
8:30AM〜5:30 PM
03-5422-7518