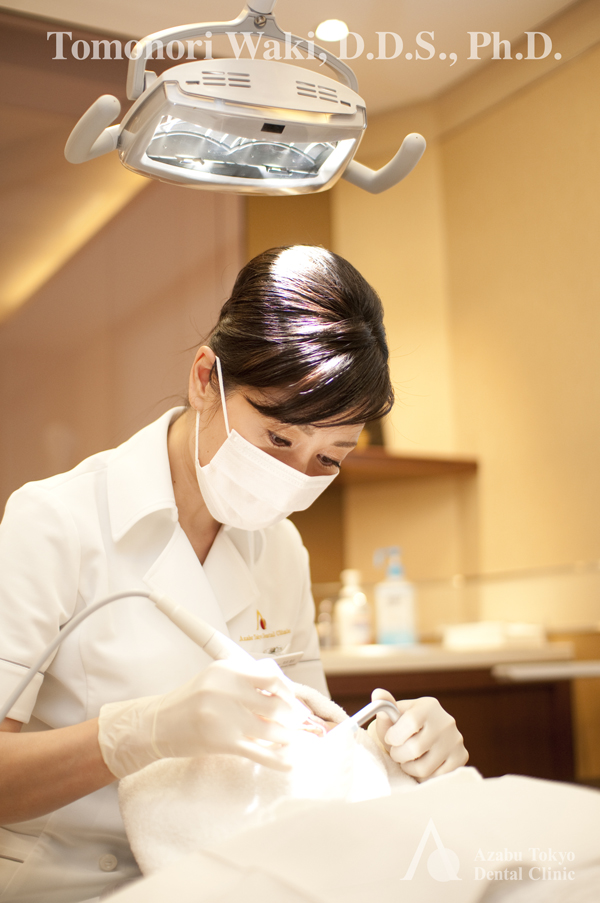 Hello I am Matsui,
Have you ever heard of a periodontal examination?
Teeth are supported by various cellular structures, especially bone.
A periodontal examination is very important in checking the cellular structures surrounding your teeth.
During a periodontal examination, we check:


If your gums experience bleeding


If tartar has formed on your teeth or not


If you have any periodontitis


If the bone surrounding your teeth is decreasing or not


If your gums are inflamed or not


How much your gums are receding


How much your teeth move


If there is space between the roots of your molars


After performing a complete examination, we provide our patients with a thorough diagnosis and appropriate treatment plan.
Hazuki Matsui, Dental Hygienist
インプラント歯科・予防歯科・審美歯科の<麻布東京デンタルクリニック>
Azabu Tokyo Dental Clinic
Tooth Whitening Coordinator, Japan Academy of Esthetic Dentistry
Member, Japan Academy of Esthetic Dentistry
www.azabutokyodc.jp/en/
www.facebook.com/azabutokyodc.jp
Everything we do is so our patients can enjoy a happy, healthy life.
For appointment & inquiry 
info@azabutokyodc.jp

Contact
Please feel free to contact us,
8:30AM〜5:30 PM
03-5422-7518