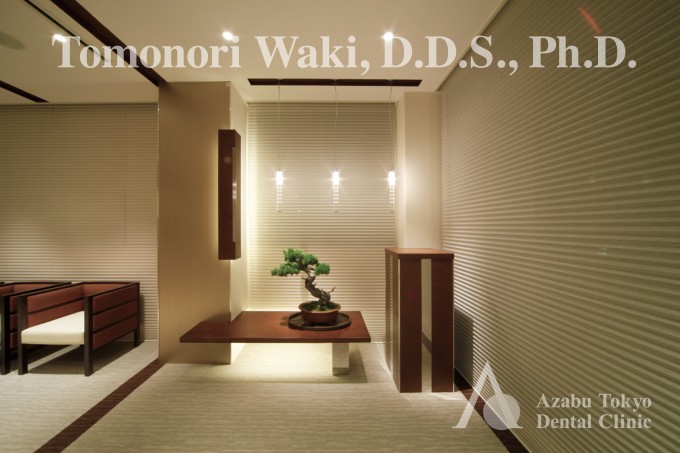 Hello,
Since our grand opening, Azabu Tokyo Dental Clinic has displayed a "Bonsai" tree as a means of expressing Japanese "Wa".
Our Bonsai has a variety of characters. This month, owing to the sunlight and moisture, it has a powerful appearance with a good, balanced height and a full spread of needles.
Mr. Akanuma of Shou-Hou-En, we are grateful to you for your advice and for trimming our Bonsai.
We wish you success in your Bonsai competitions abroad.
Receptionist
インプラント歯科・予防歯科・審美歯科の<麻布東京デンタルクリニック>
Azabu Tokyo Dental Clinic
Minami Azabu Centre 7F, 4-12-25 Minamiazabu,
Minato-ku, Tokyo 106-0047, Japan
Tel 03-5422-7518
www.azabutokyodc.jp/en/
www.facebook.com/azabutokyodc.jp
Everything we do is so our patients can enjoy a happy, healthy life.
For appointment & inquiry 
info@azabutokyodc.jp

Contact
Please feel free to contact us,
8:30AM〜5:30 PM
03-5422-7518