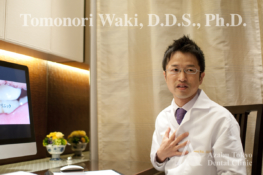 Welcome to Azabu Tokyo Dental Clinic English Page!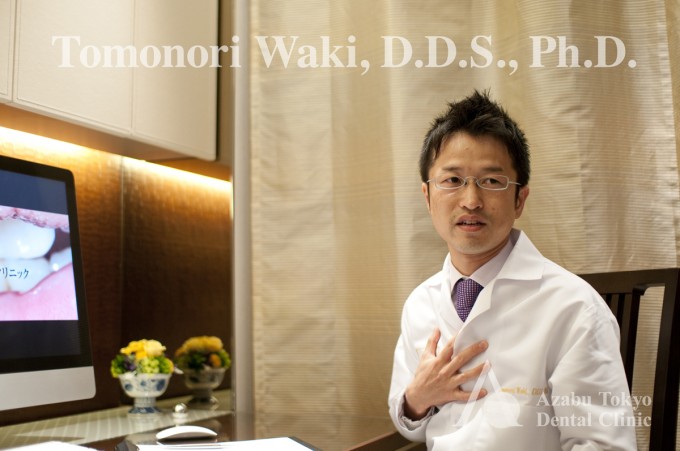 Hello I am Dr.Waki.
I am a director of Azabu Tokyo Dental Clinic.
I first would like to thank every patient, doctor and staff member for all of their help in opening our homepage in English.
We are launching our website in English to let the larger international community know what we can do for you, and to show you our clinic's idea and atmosphere. Please check it out!
I lived in the U.S. for approximately 4 years. During that time, it was very difficult to go the clinic as a patient, owing to the different culture and language. My family and I did, however, received a lot of help from our friends.
Now that I am in Japan, I believe it is my turn to help. I would like to assist people from other countries, and so I decided to open an international dental clinic in Azabu area.
If you have any worries about your smile, or if you would like to consult a dentist, please contact us anytime. We would like to help you keep your healthy smile!
Tomonori Waki, DDS, PhD.(院長 脇 智典)
インプラント歯科・予防歯科・審美歯科の<麻布東京デンタルクリニック>
Director, Azabu Tokyo Dental Clinic
Clinical Lecturer, Osaka University, Japan
Associate Fellow, American Academy of Implant Dentistry
Certificate, Implant Dentistry, Loma Linda University, USA
Diplomate, Japan Academy of Esthetic Dentistry, Japan
www.azabutokyodc.jp
Everything we do is so our patients can enjoy a happy, healthy life.
For appointment & inquiry 
info@azabutokyodc.jp

Contact
Please feel free to contact us,
8:30AM〜5:30 PM
03-5422-7518