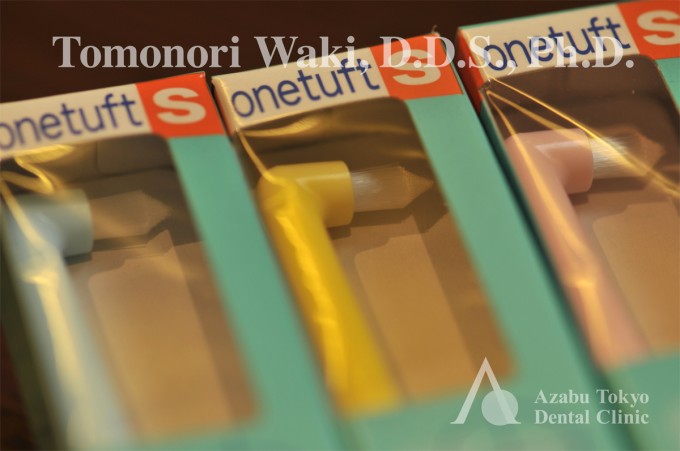 Hello,
This is Fukuda, dental hygienist at the Azabu Tokyo Dental Clinic.
We are decorating the consultation room with seasonal flowers.
Dr. Waki is always thinking about what makes patients relaxed and happy. We, as well as our patients, enjoy viewing sweet and beautiful flowers every week.
Today I would like to introduce this toothbrush.
"EX onetuft" Soft
This is a major supplemental toothbrush.
"EX onetuft" is suitable for brushing between tooth and gums or between teeth, wisdom teeth and small spaces.
This brush is soft and strong so it helps to remove dental plaque.
I recommend using both a normal toothbrush and a supplemental toothbrush.
This is also very suitable for patients who have braces or as a finishing brush for children.
If you would like to know how to use it, please ask us anytime!
Aiko Fukuda, Dental Hygienist
Tooth Whitening Coordinator, Japan Academy of Esthetic Dentistry
Member, Japan Society of Periodontology
Azabu Tokyo Dental Clinic
Preventive, Implant, and Esthetic Dentistry
Six minutes' walk from Hiroo station
www.azabutokyodc.jp/en/
,
www.facebook.com/azabutokyodc.jp
We offer our services in English.
English Speaking Dentist, Dental Check Up, Teeth Cleaning, Dental Care
Everything we do is so our patients can enjoy a happy, healthy life.
For appointment & inquiry 
info@azabutokyodc.jp

Contact
Please feel free to contact us,
8:30AM〜5:30 PM
03-5422-7518