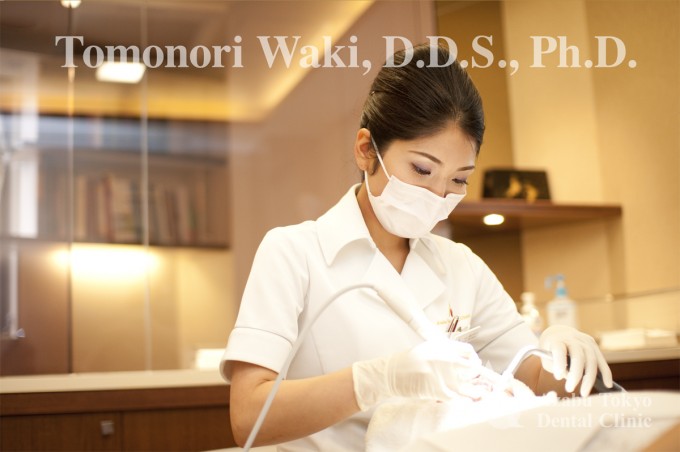 Hello. This is Fukuda, the dental hygienist at Azabu Tokyo Dental Clinic. This time I would like to tell you about dental plaque.
Plaque is essentially a dental biofilm that is composed of hundreds of different kinds of bacteria.
Generally speaking, there are around ten billion bacteria in 1g of dental plaque.
About 700 species of bacteria, including normal bacteria flora, are in our mouths. Some bacteria feed on what we eat, and they are what produce the dental plaque. This plaque causes tooth decay, periodontal disease and bad breath.
It is possible to remove plaque by brushing teeth. On top of brushing, making good use of floss and brush-picks are also quite effective in removing plaque and making teeth smooth. We always support you in removing plaque build-up and in maintaining your healthy teeth.
Have a nice day!
Aiko Fukuda, Dental Hygienist
Tooth Whitening Coordinator, Japan Academy of Esthetic Dentistry
Member, Japan Society of Periodontology
Azabu Tokyo Dental Clinic
Preventive, Implant, and Esthetic Dentistry
Six minutes' walk from Hiroo station
www.azabutokyodc.jp/en/
,
www.facebook.com/azabutokyodc.jp
We offer our services in English.
English Speaking Dentist, Dental Check Up, Teeth Cleaning, Dental Care
Everything we do is so our patients can enjoy a happy, healthy life.
For appointment & inquiry 
info@azabutokyodc.jp

Contact
Please feel free to contact us,
8:30AM〜5:30 PM
03-5422-7518