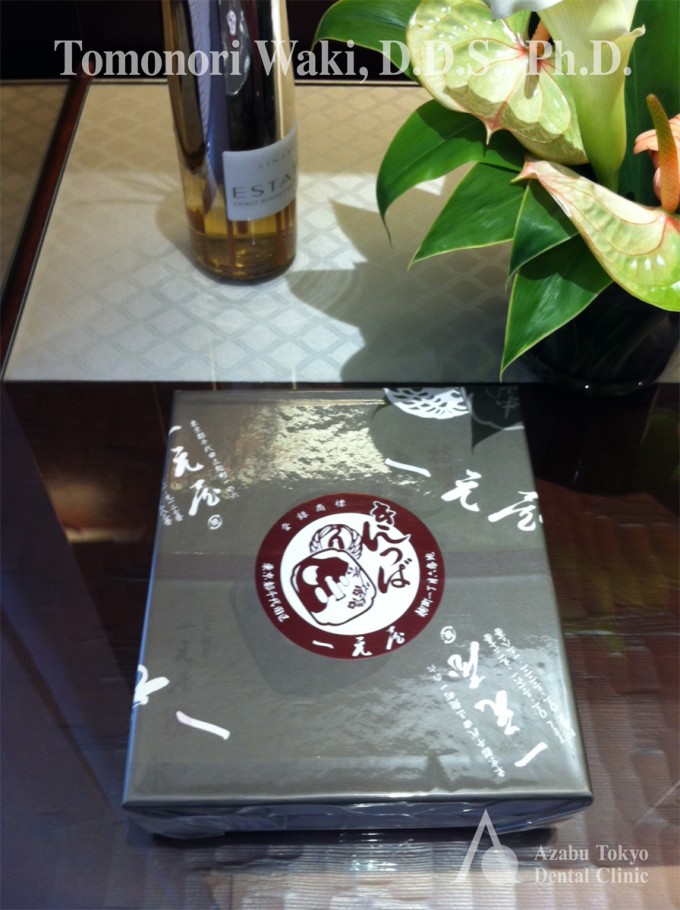 Hello
This is the receptionist at Azabu Tokyo Dental Clinic.
The spring is coming soon in Japan.
Recently one of our patients gave us these wonderful Japanese sweets.
This is called "Kintsuba", and it's made from sweetened red beans covered with rice powder.
We love this "Kintsuba"!
Thank you so much!
Receptionist
Azabu Tokyo Dental Clinic
Preventive, Implant, and Esthetic Dentistry
Minami Azabu Centre 7F, 4-12-25 Minamiazabu,
Minato-ku, Tokyo 106-0047, Japan
Six minutes' walk from Hiroo station
www.azabutokyodc.jp/en/
,
www.facebook.com/azabutokyodc.jp
We offer our services in English.
English Speaking Dentist, Dental Check Up, Teeth Cleaning, Dental Care
Everything we do is so our patients can enjoy a happy, healthy life.
For appointment & inquiry 
info@azabutokyodc.jp

Contact
Please feel free to contact us,
8:30AM〜5:30 PM
03-5422-7518